May 8, 2012 in Angora Goats, Blog, Uncategorized by admin
Our very first baby Angora Goat was born last Saturday, and she is cute as anything!  She's got the cute face, the soft white fleece, the bounce when she walks, but there's one thing she doesn't have.  A name!  Here's where you come in.  Submit your suggestions for a name, and you may win our "Name The Baby Contest".
Here are some more pictures for inspiration: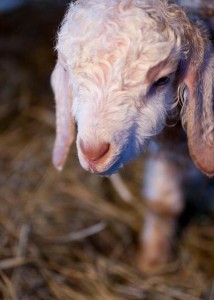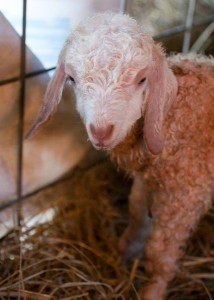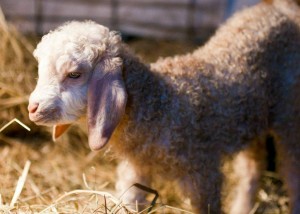 Isn't she adorable?!  Just so you know, her mom, dad, and aunt all have names from Greek mythology, but that doesn't mean that this little girl has to.  We will accept suggestions until May 28.  At that time we will choose the name we like best, and the person who has suggested it will win either a skein of yarn or some other fiber related product (felted soap, for example).  To enter, either post a comment here or on our Facebook page, or mail your suggestion to our farm address (links and addresses posted on our home page).  Good luck!